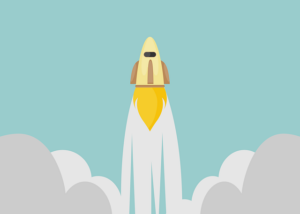 If you're interested in developing your entrepreneurial know-how, gaining skills to attract market funding, or learning how your research fits into the marketplace, consider participating in this year's I-Corps Lite program! The Intellectual Property Office at Berkeley Lab is excited to offer the 2023 I-Corps Lite program, which aims to foster innovation and entrepreneurial skills among researchers at the Lab. The program encourages participants to apply innovative thinking to their everyday lab activities. Through a series of four training sessions run by Berkeley Lab commercialization experts, participants will learn skills related to idea and process innovation, leadership and teamwork, as well as business insights to bring their ideas to the marketplace.
One of the key components of the I-Corps Lite program is understanding market needs. I-Corps program participants do this by conducting stakeholder interviews. By gaining insights into pain points in relevant industries, participants can identify opportunities for their technologies to address real-world challenges.
The I-Corps Lite program has proven beneficial to past participants. Daniel Collins-Wildman and Kenny Higa, researchers in the Energy Technologies Area who worked with Vince Battaglia to develop a novel flow-assisted battery for renewable energy storage applications, found the program helpful in understanding how their work could be translated into practical applications. 
"It was a really helpful program for helping us become more aware of how our work might be turned into something useful for the general public," said Higa. Daniel Collins-Wildman mentioned the surprising insights gained from interacting with individuals in seemingly unrelated fields. "I'm more likely to talk to people I wouldn't have otherwise reached out to," he added. The skills they acquired from the I-Corps Lite program proved valuable during their participation in additional entrepreneurship activities. Higa and Collins-Wildman were recently accepted into the 2023 Cradle to Commerce (C2C), a public-private program funded by the DOE and managed by Berkeley Lab that accelerates equitable climate-tech entrepreneurship. The pair attribute their success to the I-Corps program as an essential resource during the C2C application process. 
Deepika Awasthi is a scientist in the Biosciences Area and winner of the 2022 Berkeley Lab pitch competition where she presented her work in upcycling methane for production of green biochemicals. She noted that the stakeholder interviews provided her with concrete data that strengthened her grant proposals. Awasthi stated, "We can now demonstrate that we have engaged with industry experts, identified key issues, and addressed significant technology gaps." 
She expressed a strong desire to participate in I-Corps again, as it provided her with new ideas and directions for her research. "This training is beneficial not only for those envisioning startups but also for those seeking to advance their scientific work within the Lab," she added. Awasthi also appreciated the opportunity to learn from other teams and explore cutting-edge technologies emerging from the Lab.
This year's program complements other entrepreneurship programs that IPO is offering: an "Innovation Disco" with industry professionals, an entrepreneurship partnering tool, a Lab wide pitch competition, and a postdoc entrepreneurial training program. Participants also have the opportunity to apply to a more comprehensive, two-month, DOE-run Innovation Corps program which will take place in Golden, Colorado this fall. IPO will host a workshop to support those submitting proposals to the DOE Innovation Corps course. 
The program is open to individuals from all backgrounds, including those without a specific technology to bring to the table. Participants may sign up as teams or will be assigned to a team.
The next course will be virtual and held in the summer of 2023, from September to October, with four 90-minute online sessions plus assigned work. For more information, check out the I-Corps Lite site. If you are interested in participating in the I-Corps Lite program, fill out this partnering tool or contact Jeremy Greeter JGreeter@lbl.gov by August 25. Teams will be finalized by August 30.