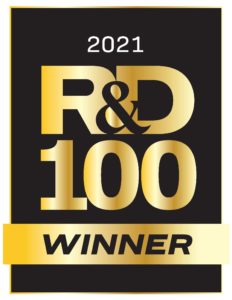 APPLICATIONS OF TECHNOLOGY:
Extreme ultraviolet (EUV) masks for EUV-made semiconductors
BENEFITS:
The alloy used can be controllably patterned by plasma processing via a newly discovered self-passivation mechanism of chromium
Materials are easily etchable
Process has very high material selectivity
BACKGROUND:
The fabrication of the mask absorber is a critical component of EUV lithography, a promising candidate to achieve node patterning of 7 nm and smaller. With decreasing feature sizes, this becomes increasingly important as major semiconductor companies develop and implement EUV for future device fabrication. However, there is a need to improve upon current absorbers because the materials used are extremely difficult to etch.
TECHNOLOGY OVERVIEW:
Berkeley Lab has developed a novel method to produce an EUV mask with an improved absorber layer. The mask creates the circuit pattern in the silicon wafer.
Once implemented, EUV lithography will be used multiple times during the fabrication of a semiconductor device. A key advantage of the new process and materials is that it will enable the creation of future high-resolution masks with dimensions that were not previously accessible. Additionally, EUV masks will be easier to fabricate.
DEVELOPMENT STAGE: Proven principle
FOR MORE INFORMATION:
https://www.euvlitho.com/2019/2019%20EUVL%20Workshop%20Abstracts.pdf
PRINCIPAL INVESTIGATORS:
STATUS: Patent pending.
OPPORTUNITIES: Available for licensing or collaborative research.
SEE THESE OTHER BERKELEY LAB TECHNOLOGIES IN THIS FIELD:
Extreme Ultraviolet Lithography Tools IB-2468, IB-2469, IB-2476, IB-2477, IB-2478, IB-2479 
TECHNOLOGY CATEGORIES/SUBCATEGORIES:
Semiconductors
Photonics
Electronics